Around the world our LFC International Academies provide young players with an opportunity to develop, learning new techniques and skills, all under the guidance of our coaching staff.
We offer something different and something unique by developing players both on and off the pitch, educating them through experiences that will shape their progression into young adults and giving them skills that can be used throughout their lives.
Our overall aims are to bring LFC to our young fans around the world and to demonstrate just how special our football club is.
Wherever you are lucky enough to attend a LFC coaching programme we hope you have fun and enjoy learning how to play 'The Liverpool Way'.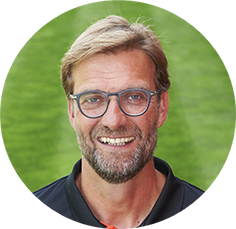 Jürgen Klopp, Manager